How to Choose Glass Design for Your Projects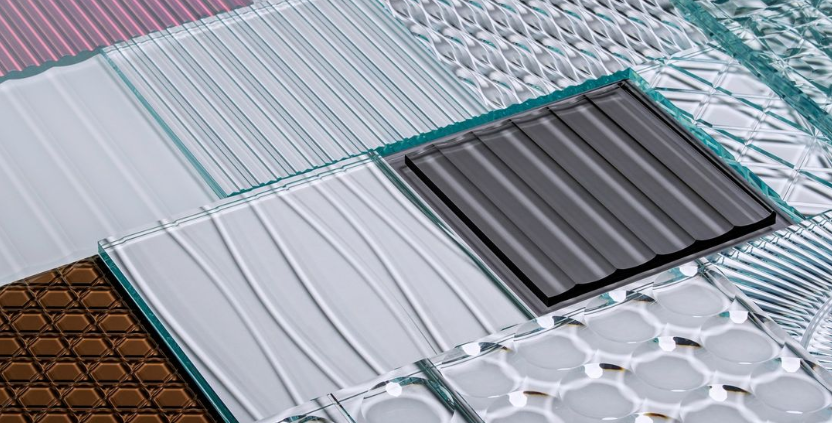 Given its versatility and design adaptability, glass offers a unique blend of aesthetics and practicality for construction and interior projects. Whether you're considering a stunning glass partition design for an office or a sleek shower enclosure in a modern bathroom, the choices are extensive. However, selecting the most suitable glass design for a project requires an in-depth understanding of its types, characteristics, and potential benefits. With numerous options available, from patterned glass to frosted and etched designs, careful consideration of factors such as transparency, light transmission, safety, and aesthetics is crucial to achieving the desired outcome for your project.
Glass Dimensions & Types
For modern commercial and office interior designs, especially when incorporating glass or wall designs, understanding the various glass types is essential. With several dimensions and specialized glass types for our selection, making an informed decision becomes critical for achieving the desired outcome.
Standard Dimensions: Typically, suppliers have ready-to-use glass sheets measuring 2.5 x 3.6 meters. These standard sizes provide versatility, allowing contractors and designers the freedom to achieve precise cuts based on specific project requirements.
Jumbo Panels: For those projects that call for a grander perspective, jumbo panels come into play. Measuring up to a sizeable 6.0 x 3.3 meters, these panels are crafted for ambitious architectural designs that aim to stand out.
Custom Options: Beyond the basic sizes, there's a world of custom glass options waiting to be explored. Depending on the project's goals and the supplier's offerings, you can choose different types of glass for reasons such as better visuals, improved acoustics, or thermal efficiency. These applications could range from office glass partitions to specialized shower enclosures.
Spotlight on Monumental Glass:
Monumental glass represents a blend of elegance and functionality. Primarily used in spaces aiming for a touch of luxury, such as office tower entrances or spacious lobbies of a hotel, the application of monumental glass demands careful planning. When considering this glass type for design, it's essential to pair it with strong support structures like durable aluminum frames to ensure its weight is properly managed and its beauty is uncompromised.
Factors to Consider for Efficient Glass Selection
Functionality is as crucial as aesthetics. Some of the key functional factors to consider when selecting glass include its thermal performance, acoustic properties, privacy, and safety features. By taking these factors into account, you can ensure that your glass not only looks great but also performs well in its intended application. Here are the primary considerations to ensure your glass selection is efficient and effective:
Solar Defense: Prolonged exposure to UV rays can be harmful to occupants. Ensure their well-being by choosing a glass type that efficiently filters these rays.
Maintaining Thermal Comfort: Especially relevant in extreme climates, glass such as double-paned windows are adept at retaining warmth during cooler seasons while reflecting excessive heat during warmer periods.
Acoustic Serenity: In bustling areas, glass with acoustic properties can significantly reduce noise pollution, ensuring a tranquil interior.
Safety and Security: Glass restricting external visibility can be vital to enhancing building security, keeping prying eyes at bay.
Adhering to Regulatory Norms
Every region has specific building and construction codes. These codes are designed to ensure that buildings are constructed safely and meet certain standards. Failure to comply with these codes can result in legal and financial consequences. Familiarize yourself with requirements by the International Building Code (IBC), and refer to IGCC's or SGCC's certifications for glass products. Ensure compliance with necessary regulations for your glass design.
Aesthetic and Design Choices
Once the fundamentals are in place, you can move on to exploring the aesthetic and design choices available:
Trust the Specialists: Lean on your construction team. Their experience is invaluable in guiding you toward the best choices for your specific needs.
Color and Texture: Beyond the functional aspects, consider the visual impact. From frosted textures to tinted hues, the design possibilities with glass are almost endless.
Size Matters: Ensure that your chosen glass size aligns with stability requirements. Larger panes should be adequately supported to prevent breakage.
Conclusion: Crafting a Vision with Glass
Incorporating glass into construction or design projects offers an opportunity to meld functionality with design seamlessly. Whether you're looking to create a statement with a vast expanse of clear glass or need specialized glass for the partition or wall in your office, understanding the nuances of glass selection can significantly influence your project's outcome. It's not just about filling spaces; it's about crafting visions and bringing them to life.
Looking for a Glass Specialist for Your Project?
Seeking an expert opinion on glass design choices for the partition, door, or wall in your office? Or having safety concerns with your glass designs? Contact our team today to help you. Our specialists are ready to find the perfect solution that aligns with your vision.
https://ultimatereflections.com/wp-content/uploads/2023/10/feature-image-for-Glass-design-blog.png
553
832
administrator
https://ultimatereflections.com/wp-content/uploads/2022/04/ultimate-reflection-logo.png
administrator
2023-10-09 01:46:08
2023-11-10 08:34:51
How to Choose Glass Design for Your Projects