About Our Jumbo Size Glass and Curtain Wall Glass
Ultimate Reflections offers a wide range of jumbo size glass and glass curtain walls suitable for storefronts, facades, and all your other design needs. Choose from a wide range of customization options such as single panel, clear lamination, digital print, engraving, metal, and other types of laminations to achieve your ideal look. Find the ideal straight or curved and jumbo-size glass to meet your design needs while meeting safety standards and regulations.
What Are Jumbo Size Glass and Curtain Wall Glass?
With the rapid development of modern architecture, the decoration of the facade has been paid more and more attention to by designers and architects. The application of jumbo size glass curtain wall on the façade increases the overall transparency of the building, provides an amazing spatial element for architects to design and create on, and also provides users with a broader vision.
What Are the Benefits of Jumbo Size Glass?
Ultimate Reflections has the perfect solution for those who want to enjoy the outdoors while not being affected by noise or dust – jumbo-size curtains and curtain wall glass. Here's the list of jumbo size glass and curtain wall glass benefits:
Undisrupted view
Protection from extreme weather, like rain and wind
Protection from dust
Tailormade for your space
Easy maintenance
Reduces noise levels
Where Can Jumbo Size Glass Be Used?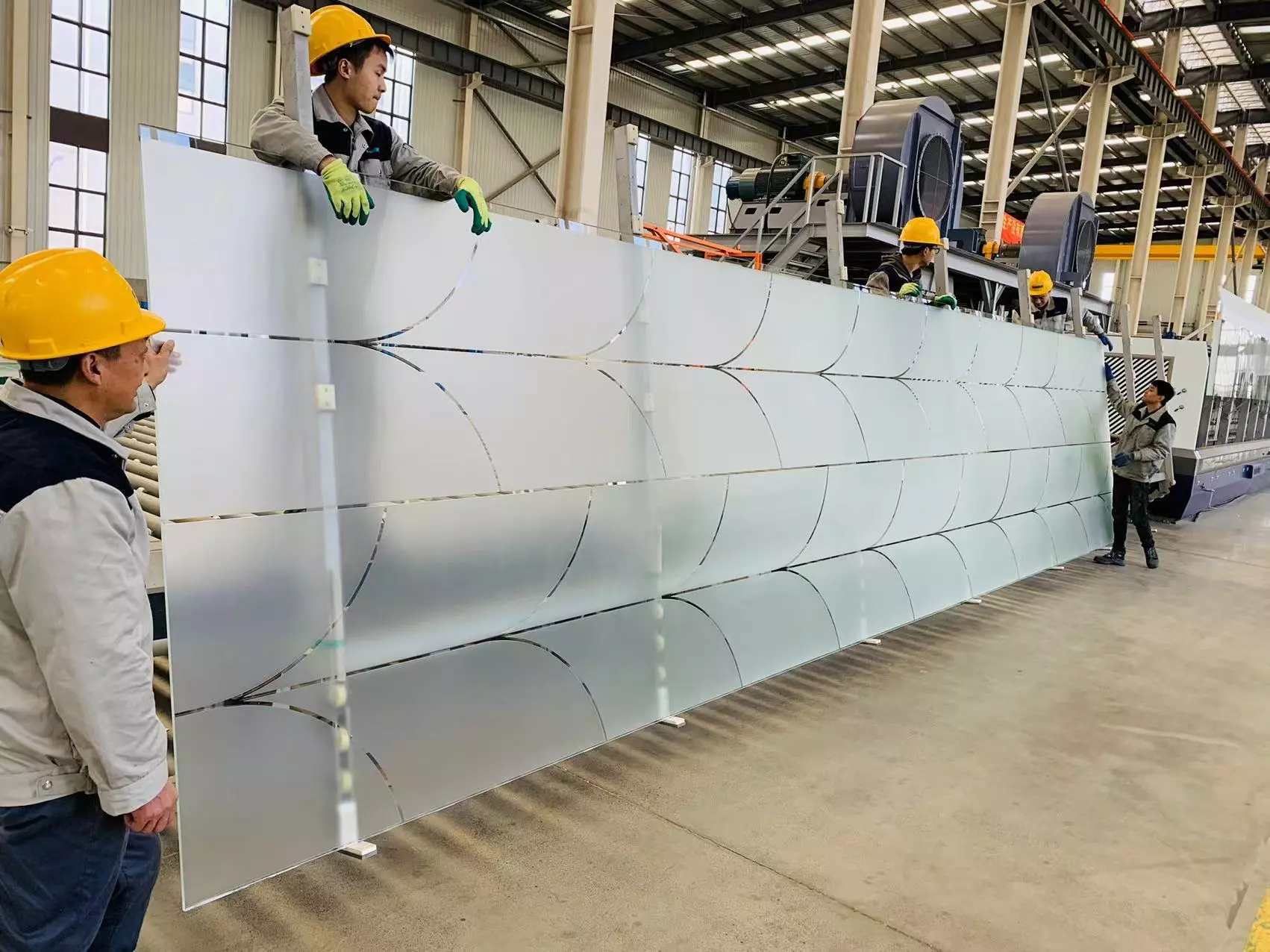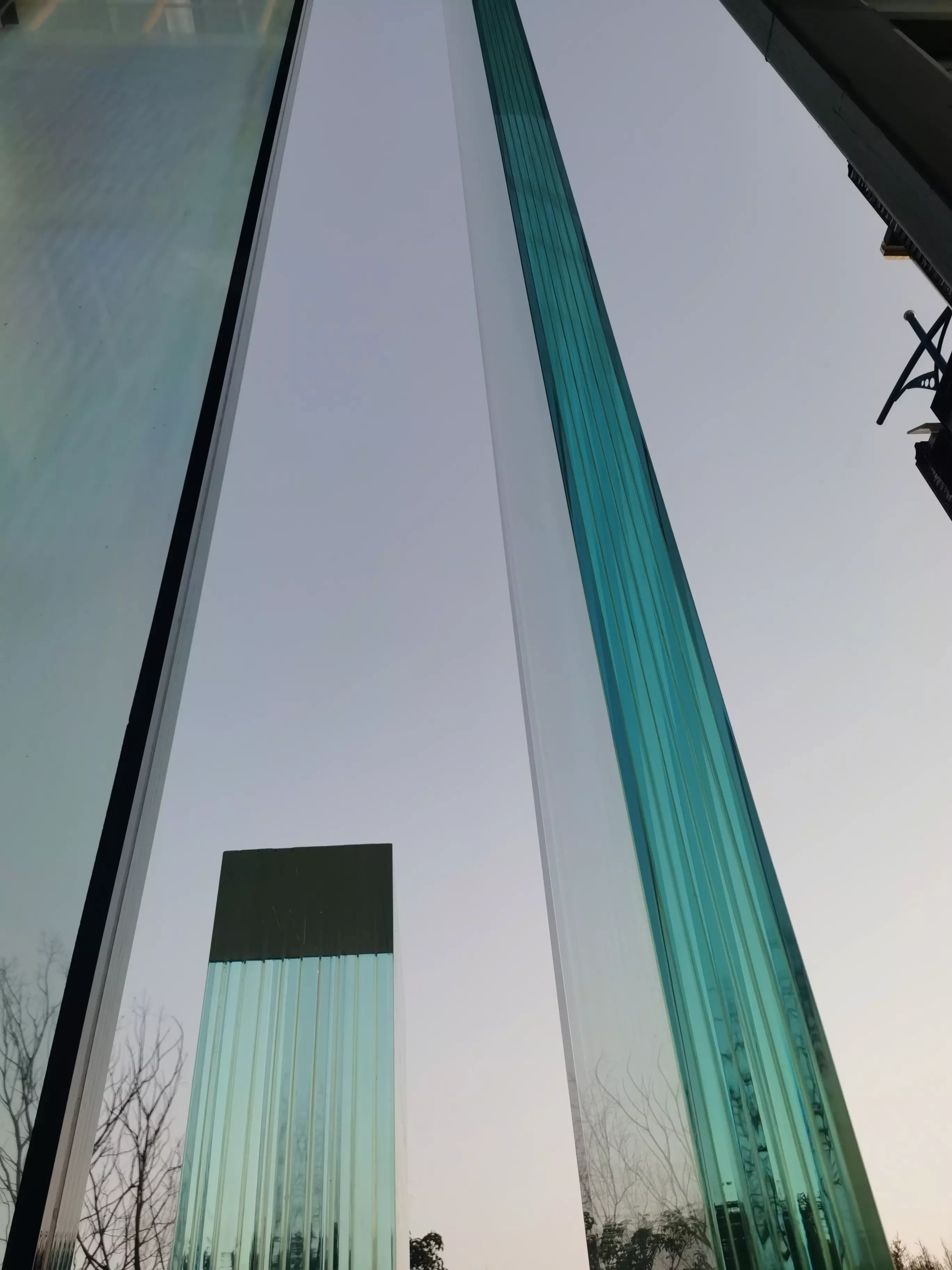 These jumbo-size glass or curtain glass walls are extremely versatile and can be installed almost everywhere without making any changes to the interiors, like offices, shops, hotels, resorts. They can be used as exterior walls for showrooms too.
Offices, restaurants, and retail outlets: These jumbo curtains or glass curtain wall interior can be installed in commercial spaces to divide the area as and when required. One huge room can be converted into two whenever there's a need for it.
Are jumbo size glass or glass curtain walls hard to install?
Installing jumbo size glass or curtain walls can be a difficult process. Before installation begins, it is important to consult with a professional glazier who has experience working with custom laminated glass products. This will ensure that the project is completed correctly and efficiently. Additionally, custom jumbo size glass or curtain walls and doors must be properly measured for a perfect fit.
Where is jumbo size glass or glass curtain walls most used?
Jumbo size glass and glass curtain walls are most often integrated in outdoor settings to allow for maximum natural light and a modern aesthetic look. Landmark buildings, museums, libraries, luxury storefronts, and restaurants often use jumbo size glass or glass curtain walls to create a grand and monumental atmosphere for its guests. They can also be used indoors as partitions or balustrades.
How can I protect the quality of my glass?
Store your jumbo size glass and glass curtain walls in a moisture-proof warehouse that is protected from sunlight before installation and transport them in sealed wooden boxes. It's also best to use booms for loading and unloading, and you should avoid using acid glass glue during installation. Clean and maintain your jumbo size glass and glass curtain walls regularly using low-concentration alcohol or professional glass cleaners.
What is the difference between glass curtain wall systems and glass wall curtains?
A glass curtain wall system is a non-structural outer wall used to cover a building's frame, typically in commercial buildings. In contrast, glass wall curtains are a type of window treatment made of glass or transparent plastic panels used in residential or hospitality settings to provide privacy or decoration.
Jumbo size glass and Glass curtain walls for Hotel, Luxury Stores
&

More
With over 20 years of experience designing and manufacturing high-quality outdoor and indoor architectural decorative glass, Ultimate Reflections is in a perfect position to help perfect your interior design for any commercial or corporate project. Our team has extensive experience integrating jumbo size glass and glass curtain walls into the design of hotels, luxury stores, restaurants, offices, and art projects. Be sure to check out our portfolio here. We also offer a wide range of products, such as pattern glass, laminated glass, and decorative glass heaters to meet all your design needs.
Looking for jumbo size glass and glass curtain walls for your facade or other design ideas? Get in touch with our representatives now and we'll help you figure out an ideal solution for your specific needs. No matter if you're planning for a small, medium, or large project involving a hotel, luxury store, restaurant, or office, we are happy to help you find the best jumbo size glass and glass curtain walls for your budget and get you a customized quote that fits into your plan.
Have a Project? Get a customized quote that fit your plan !