About Our Fiber Mesh Glass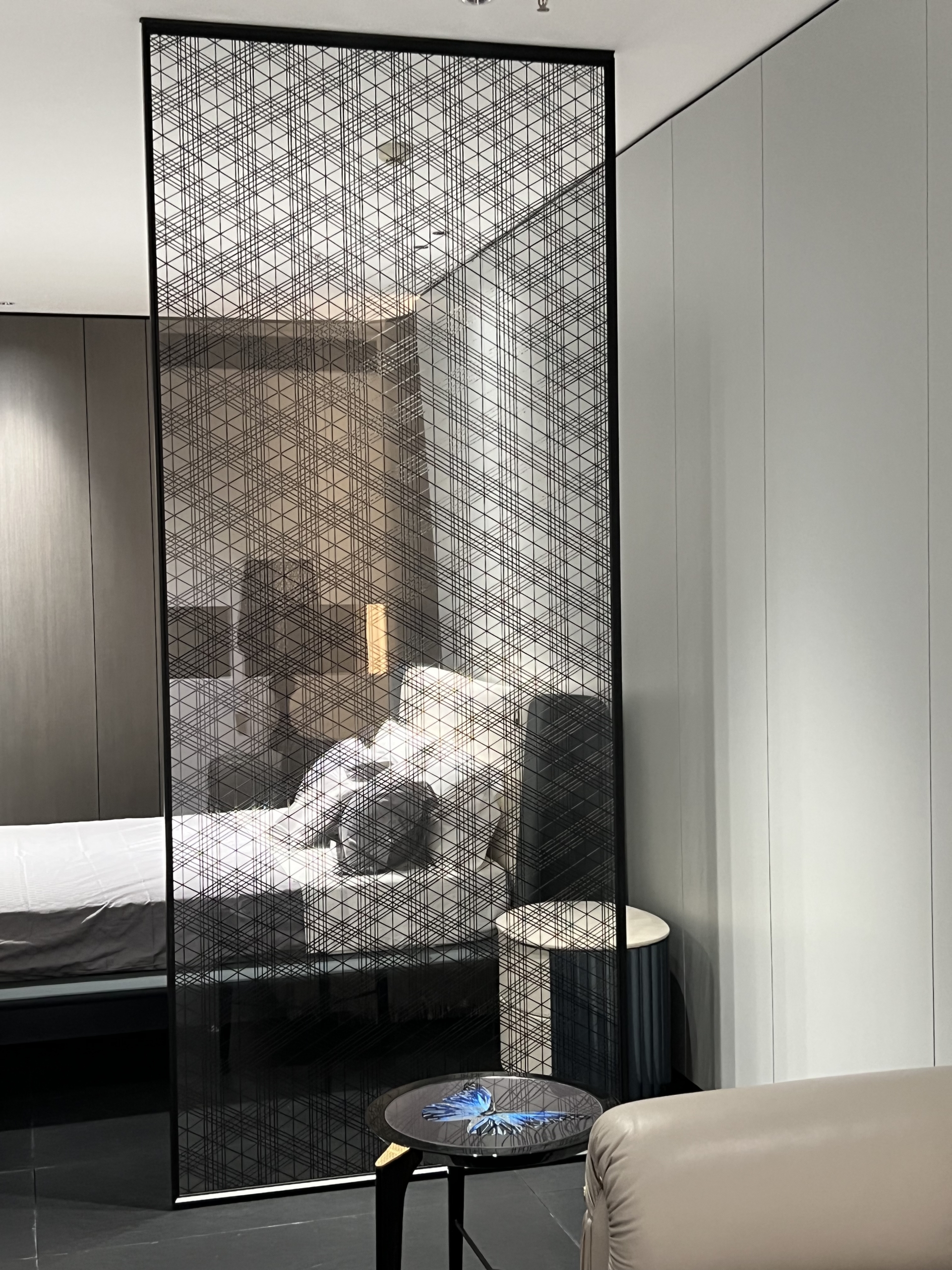 Fiber mesh glass combines the strength of glass and the uniqueness of a fabric mesh developed by i-Mesh to create a strong and visually captivating material. Using i-Mesh creates an innovative offering that is strong, durable, and beautiful. Architects and designers alike can turn their visions into award-winning projects by leveraging the sophisticated design and visual properties offered by our mesh glass.
We're An Award-Winning Fiber Mesh Glass for Architecture and Design
Our fiber mesh glass is an award-winning, sustainable solution for architecture, design, and the arts. It's crafted with a patented technology evolved from the marine and aerospace industries. With the non-woven textile made of durable fibers, it's an excellent choice for both outdoor and indoor uses.
We're proud of our products that have used the i-Mesh technology. The mesh has been extensively tested in research centers worldwide and recognized for its high standards and innovation.
Standards met: Graded A in ASTM (American Standard) and B1 S1 D0 in European Standard.
Awards won: German Design Award 2018, International Design Award (IDA) 2017, Surface Design Award 2016, and more.
Why Choose Ultimate Reflections for Fiber Mesh Glass?
Selecting Ultimate Reflections as your mesh glass manufacturer brings numerous advantages. Here's why you should trust us for your architectural oversized glass needs:
Expertise: With over 20 years in the industry, our seasoned team possesses the know-how to handle complex and varied requirements effectively.
Trustworthiness: We've built a strong reputation for quality and reliability, earning the trust of architects and interior designers alike.
Tailored Solutions: We understand that every project is unique. That's why we offer custom solutions that align with your specific aesthetic and functional needs.
Quality Craftsmanship: Our commitment to superior craftsmanship ensures that you receive products of the highest quality.
Safety Compliant: All our products strictly adhere to safety standards, guaranteeing the safety and durability of your architectural installations.
Choose Ultimate Reflections to realize your architectural or design project with a partner dedicated to exceeding your expectations. We invite you to check out our portfolio. In addition, we also offer a wide range of products, such as pattern glass, laminated glass, and decorative glass heaters, to meet all your design needs.
Applications of Our Mesh Glass in Architecture and Design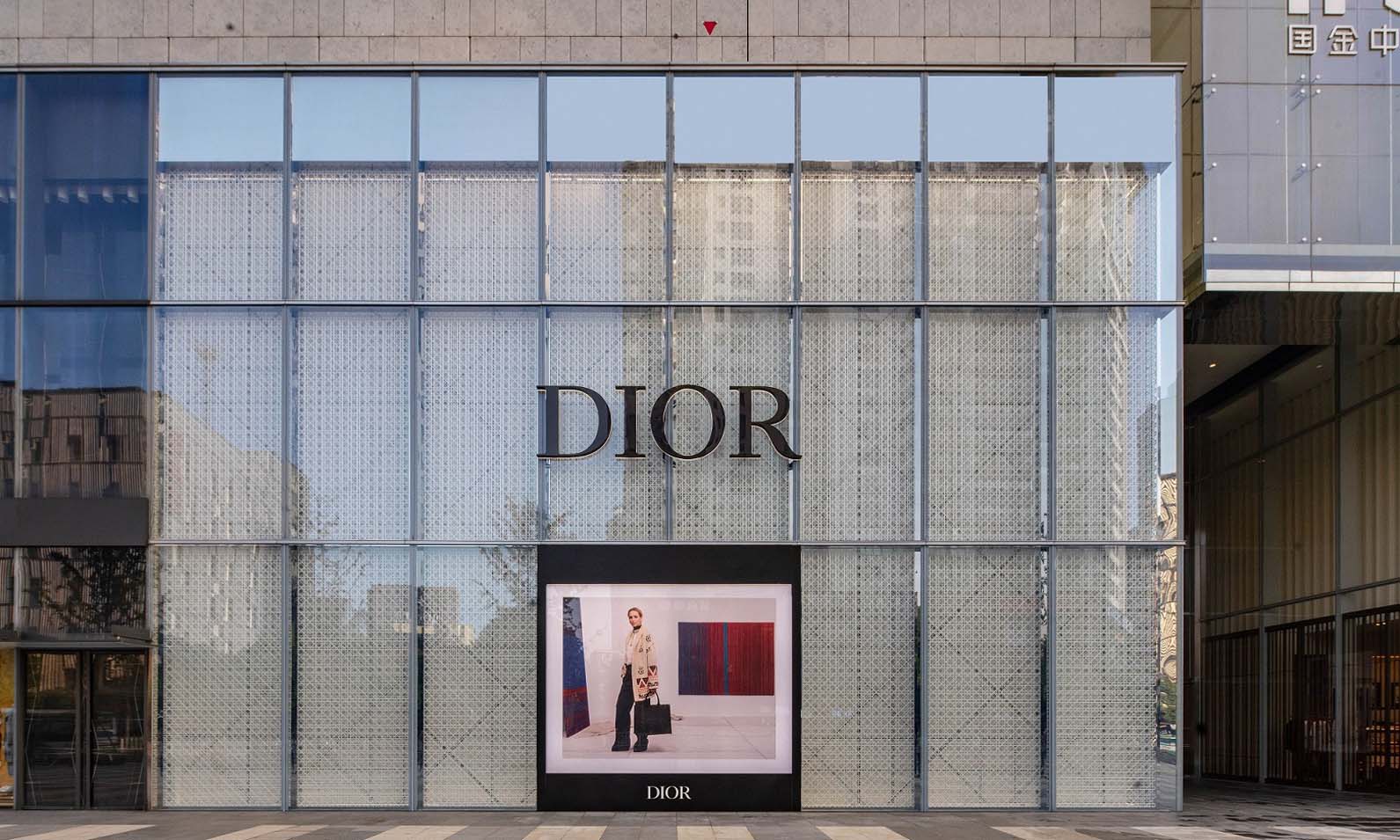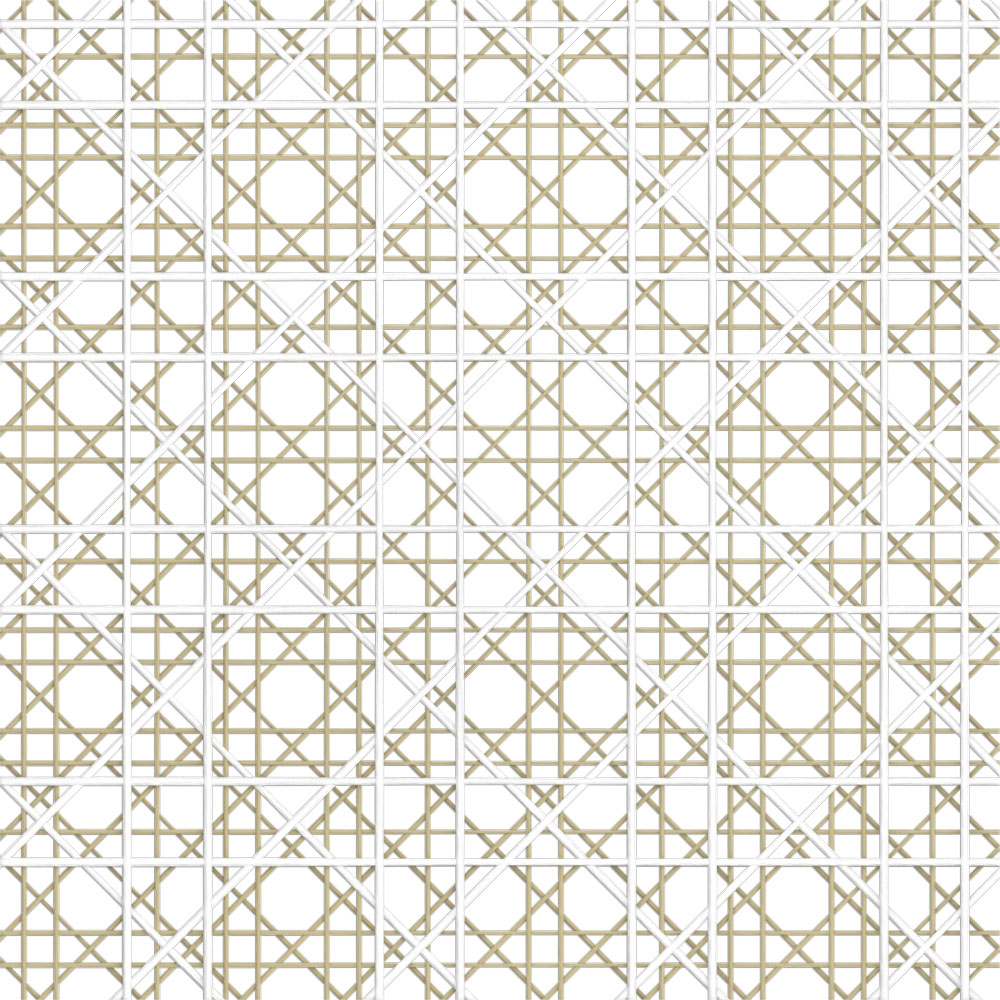 Our fiber mesh glass panels find use in various applications, adding aesthetic appeal and practical benefits to your commercial spaces. A great example are the exterior walls of Dior retail shops that utilize i-Mesh in different patterns, fibers and scales, lit to create a see-through effect. Some applications include:
Outdoor Exterior Walls: The interlaced texture of our woven mesh enhances the aesthetic appeal of ordinary transparent glass while controlling light transmittance and blocking ultraviolet and thermal energy.
Furniture Applications: Applying our exquisite fiber mesh glass to office furniture results in a unique visual beauty that makes your design stand out.
Mesh Glass for Hotel, Retail Stores & More: With more than two decades of experience in designing and manufacturing high-quality architectural decorative glass, Ultimate Reflections is ideally positioned to help perfect your commercial or corporate project design. Our team has an impressive track record integrating fiber mesh glass and mesh laminated glass into the designs of hotels, luxury stores, restaurants, offices, and art projects.
What Makes Our Fiber Mesh Glass Unique?
Our fiber mesh glass boasts strong, lightweight, and durable characteristics, and it's made with future-oriented technologies. It has earned A-Class certification according to ASTM tests, and Class B-S1-D0 according to European standards, making it the best choice for commercial projects or public installations.
Fire resistance: Our fiber mesh glass has superior fire resistance ratings. I-Mesh is certified A-Class according to ASTM tests and Class B-S1-D0 according to European standards: the best ratings in terms of fire resistance in the construction market, suited for public installations.
Durability: Aging tests and real-life installations in extreme weather conditions prove the longevity of our material.
Recyclability: The materials used are fully recyclable, in line with our zero-waste philosophy. With i-Mesh, no industrial waste is generated because it is produced in a custom manner, exactly in the shape and pattern desired.
Light properties: It serves as a great light diffuser when installed in front of windows.
Easy installation: Installation of our fiber mesh glass panels is straightforward.
Natural ventilation: The permeability of the panels allows for natural ventilation.
Reusability: Panels can be installed and stowed away regularly.
Lightweight: The fiber we use has the best strength-to-weight ratio and is placed only where needed. The outcome is a lightweight material that equates to lower shipping costs, compact sizes, and low energy consumption.
Thermal comfort: Our fiber mesh glass reflects solar irradiation, improving thermal comfort.
Our mesh glass panels come in six basic colors to blend seamlessly into your design. Choose from white, black, gold, copper, brown, or champagne. Each panel is made using ultra-white tempered glass for higher aesthetics, impact resistance, and safety.
Using ultra-white tempered glass as a carrier:
High Security: Tempered glass has strong impact resistance and safety.
High transmittance: The transmittance of visible light is close to 92%, which is 6% higher than that of ordinary glass.
High aesthetics: More beautiful than ordinary glass, with a jewel-like blue edge.
Using SGP/PVB film as the intermediate layer:
Low yellow fat coefficient, ultra-high transparency, blocking ultraviolet rays up to 99%.
The hardness of SGP is 100 times that of traditional sandwich materials, and the strength is 5 times that of traditional sandwich materials.
These properties mean that glass has UV and thermal insulation properties and impact resistance.
Experience the beauty and functionality of mesh laminated glass panels from Ultimate Reflections for your architectural project. Connect with our representatives now, and we'll assist you in finding an ideal solution tailored to your specific needs. Whether you're planning a small, medium, or large project involving a hotel, luxury store, restaurant, or office, we are excited to help you turn your vision into reality. Get a customized quote today that fits your project perfectly.
Frequently Asked Questions – Fiber Mesh Laminated Glass
What unique properties does your fiber mesh glass have?
Our mesh glass comes with a multitude of unique properties. Apart from being fire-resistant and highly durable, the material is recyclable, in line with our zero-waste philosophy. It diffuses light effectively, is easy to install, promotes natural ventilation, and can be reused, contributing to the thermal comfort of the space.
How does the aesthetic appeal of the mesh glass panels vary?
The i-Mesh glass panels are available in six basic, natural colors – white, black, gold, copper, brown, and champagne. The interlaced texture of the woven mesh makes the glass aesthetically appealing, adding a unique touch to your commercial space or furniture.
How does fiber mesh glass contribute to thermal comfort in buildings?
The mesh laminated glass, particularly our i-Mesh range, reflects solar irradiation, improving indoor thermal comfort during the hottest months. Its cooling properties are enhanced by its air permeability, making it an energy-efficient choice for architectural designs.
Have a Project? Get a customized quote that fit your plan !