A new look, the first Nanjing Cartier store
Cartier often draws inspiration from unexpected places to lead new design trends. The Nanjing store adopts the new 3D metal ink digital printing
the effect, which is still shining.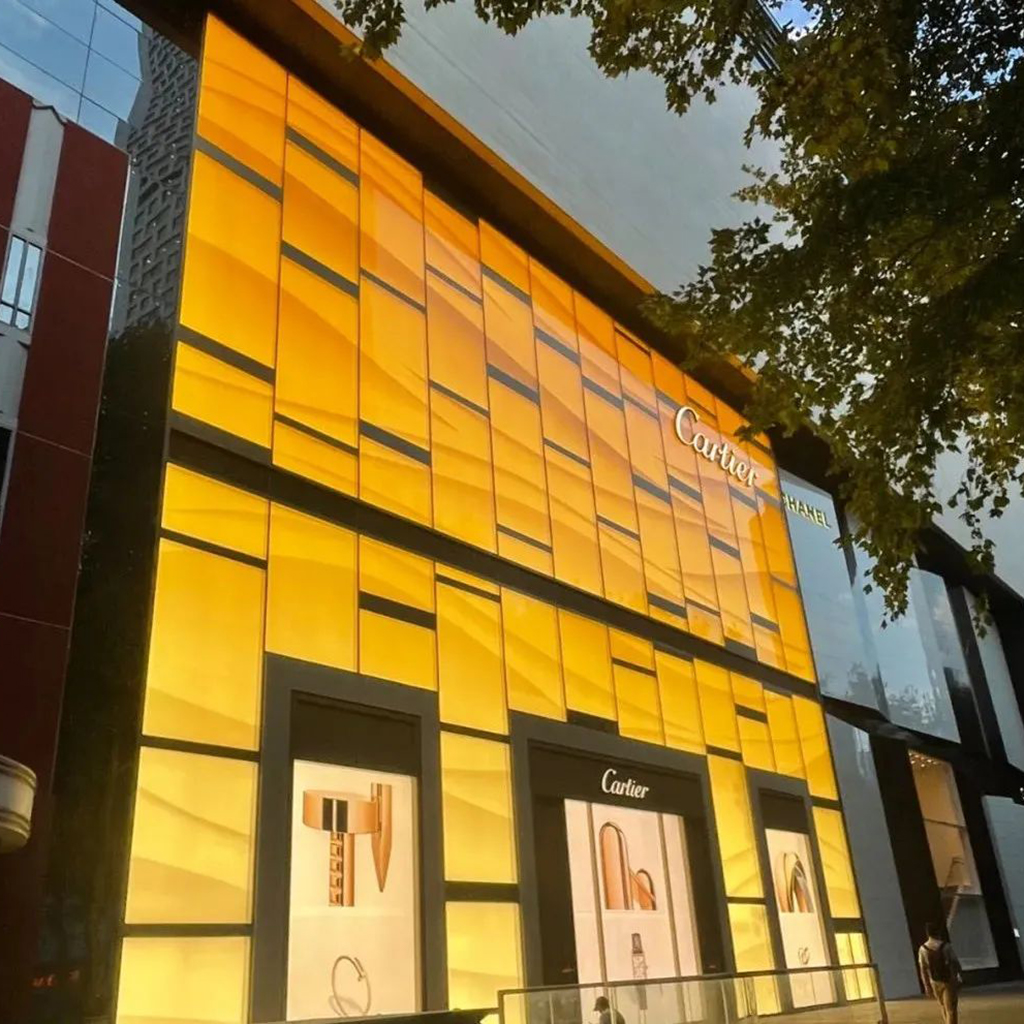 From receiving the project information, we boldly proposed the process of metal ink printing. With years of experience in storefront effect processing
combined with the application of lighting, the solution board quickly came to a conclusion.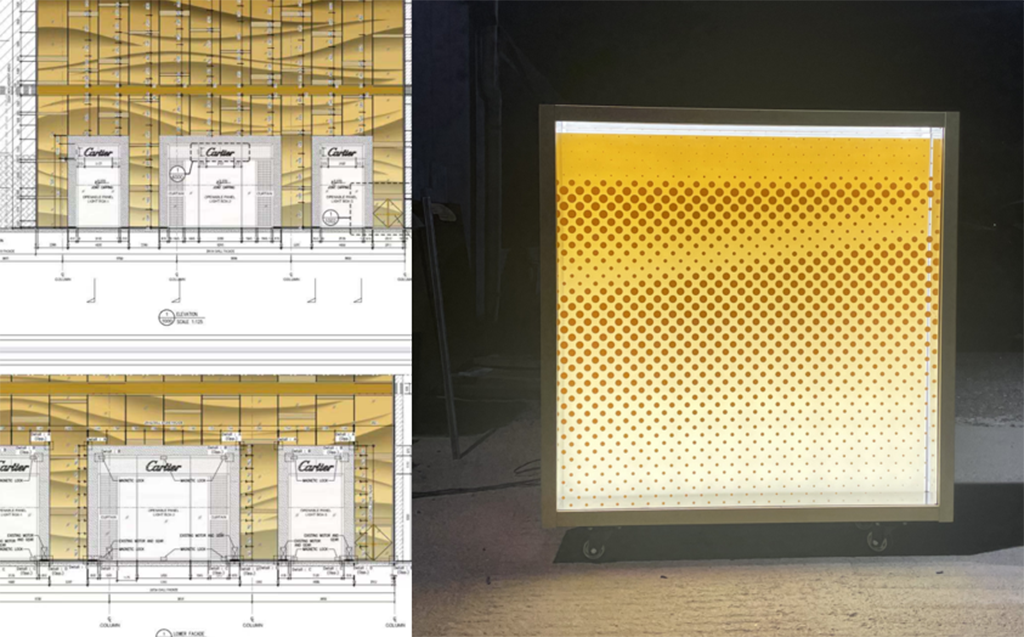 From no lights on during the day, lights on during the day, lights on at night, etc., combined with the environment, demonstrate and observe the
effect from different angles, and debug to the approved solution. After testing a satisfactory solution, mass production will be organized immediately
and each process will be executed according to the tested parameters to ensure the unified effect of mass production and samples.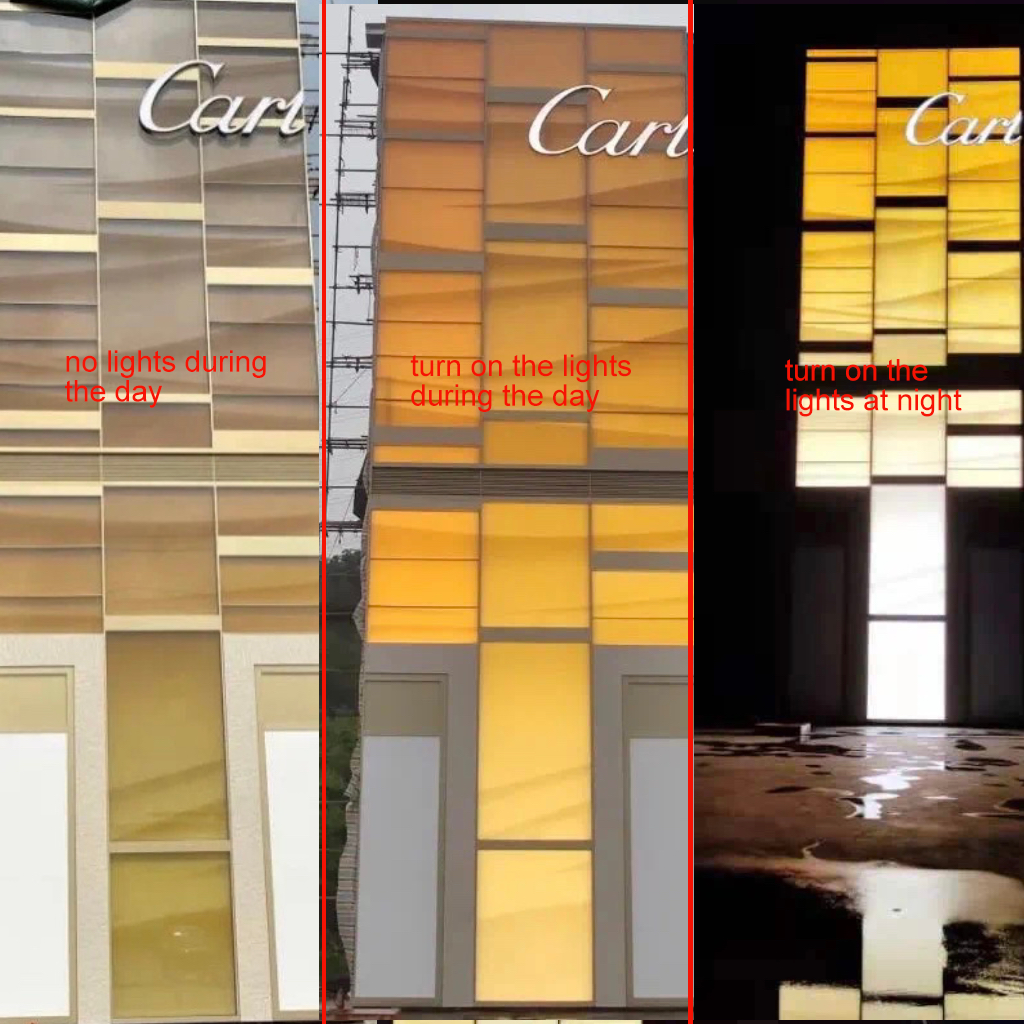 After more than a month of hard work in the whole process, all the processing and installation were completed within the plan, the fence was opened
the effect was still on schedule, and the delivery was smooth.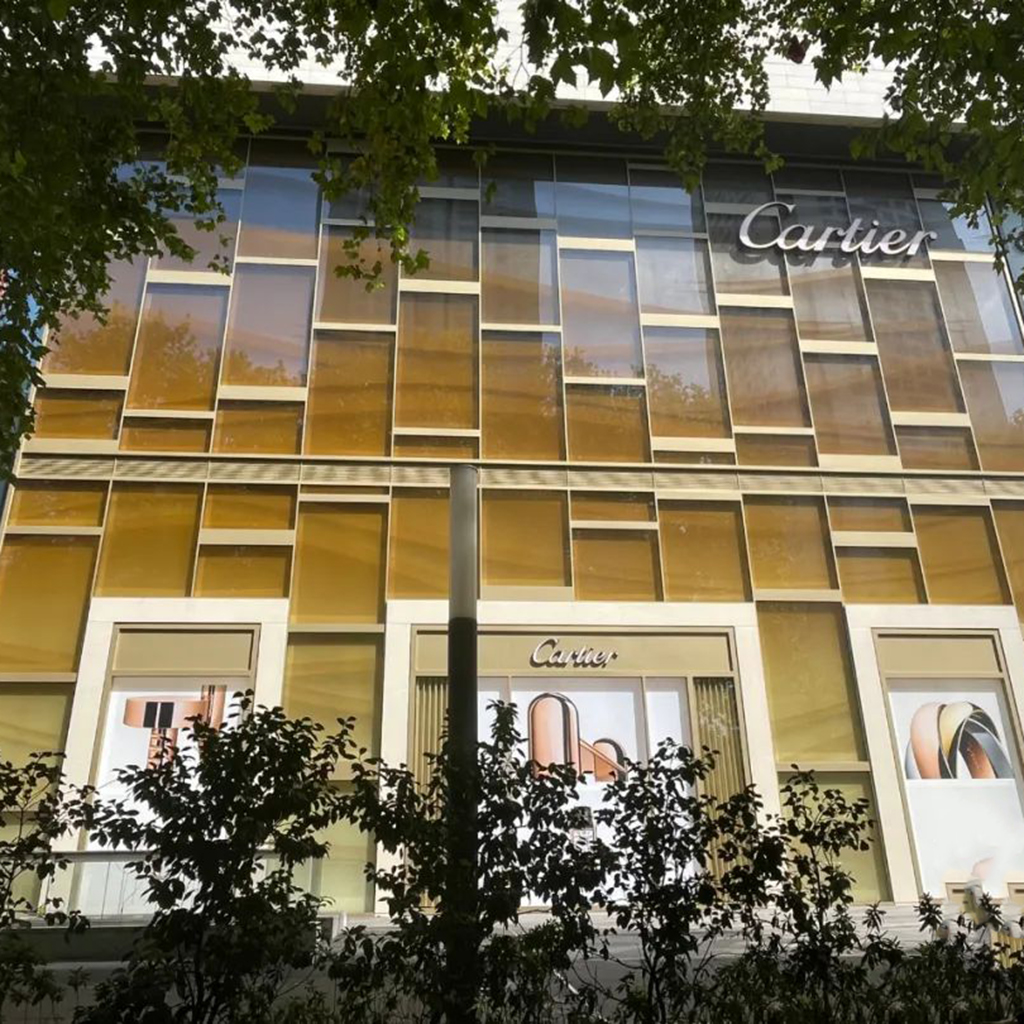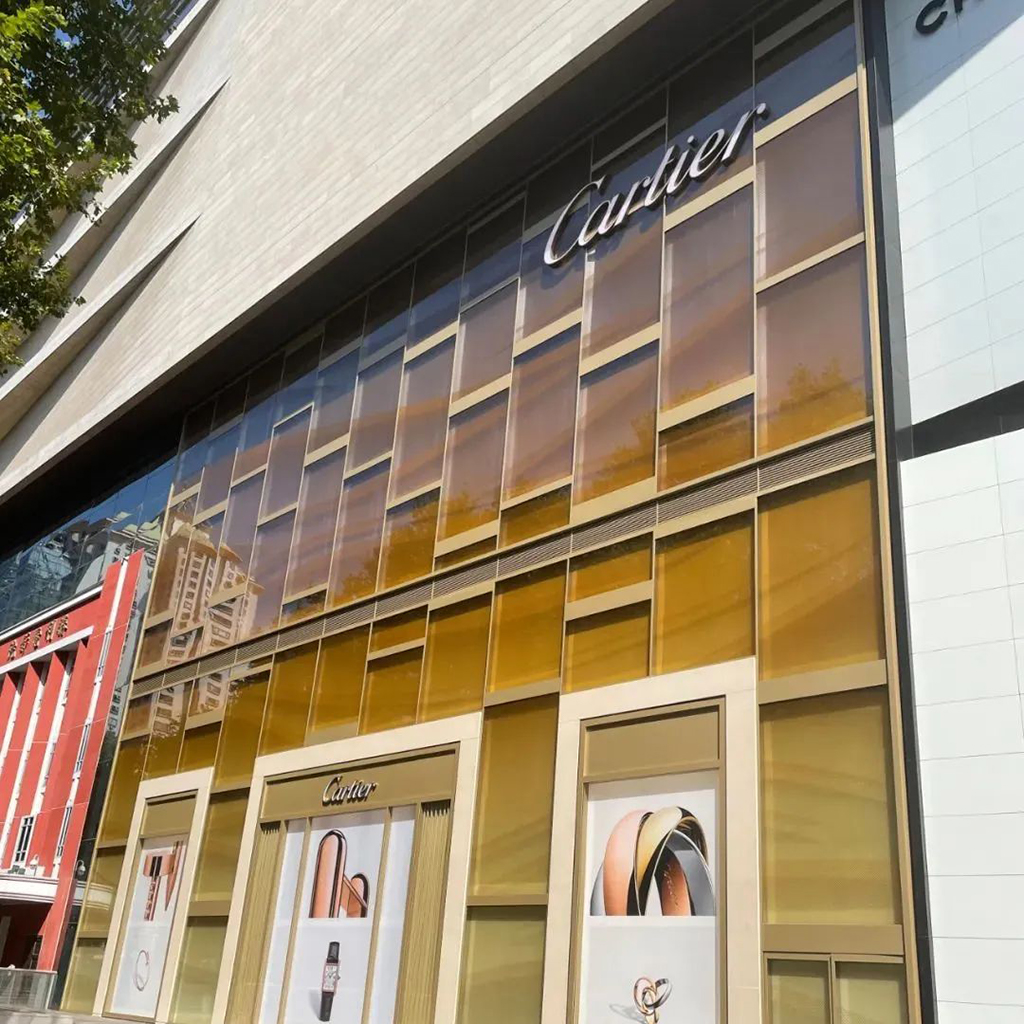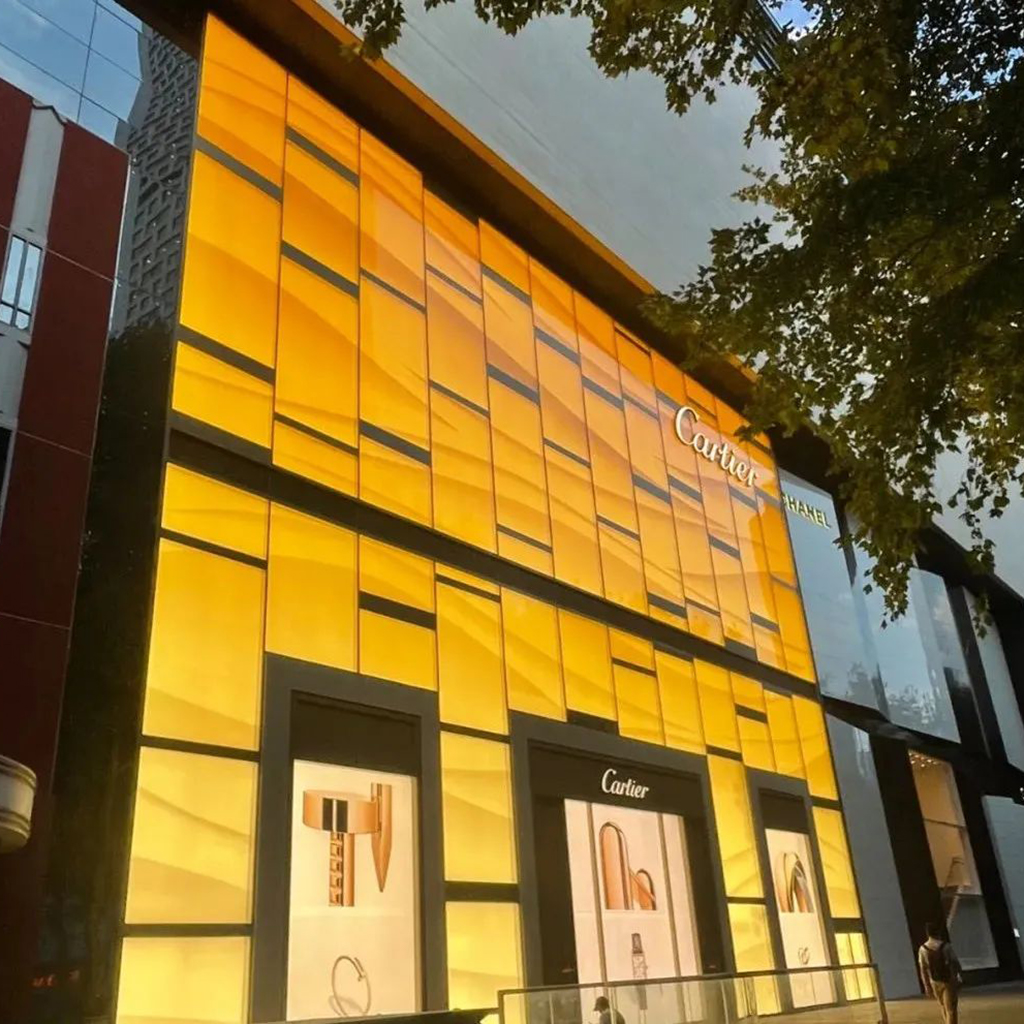 The moment the light was turned on, the effect was very satisfactory. Thanks to the efforts of all the teams, the project was given a satisfactory answer.
After that, Beijing/Wuhan will successively present this scheme…